It's in the name — Johnny ZZZ is a sleep-promoting fragrance to put in your beard, behind your ears, wrists, or elsewhere before bed! The lavender-infused signature oil blend does wonders for getting you those Zs.
We only use Organic ingredients:
Beeswax, Coconut Oil, Tea Tree Oil, Argan Oil, Jojoba Oil, Fragrance (Body Safe)
How Is This Different
This product is hand crafted by veterans and crafted only with organic ingredient to help you sleep better at night & recover for the next day!
The Big Difference Comes Down To The Ingredients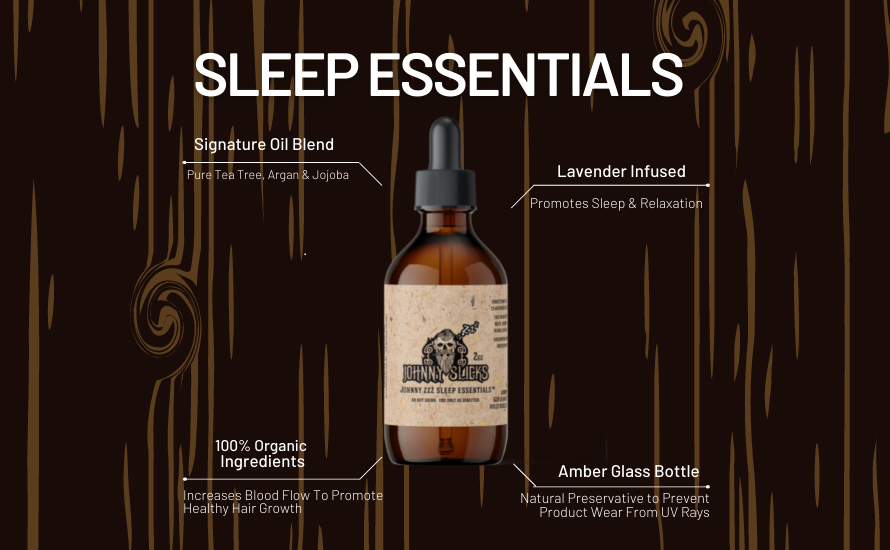 Coconut Oil
Brazilian Nut Oil
Sweet Almond Oil
Tea Tree Oil
Other Ingredients:
Argan Oil, Jojoba Oil, Lavender Essential Oil
How To Use
Use droplet to dispense a few drops on wrists, on or under the neck, behind the ears, or in the beard. Do not drink!
">