Never have I used a conditioner that felt like it was actually doing some good! Wonderful product for hair care. The smell is awesome as well. This has become a must for me! -Tony S.
Will never use anything but this conditioner for life! -Austin S.
This conditioner is absolutely phenomenal. All natural ingredients, washes into my hair in a smooth relaxing fashion and washes out completely. The smell is great as well. -Chris T.
Our Beast Wash conditioner uses an all-natural, organic blend of ingredients to protect against dry skin, dirt, and UV exposure. With many scent profiles to choose from, you're guaranteed to find a fragrance you love.
16oz Bottle
We only use Organic ingredients:
Beeswax, Coconut Oil, Tea Tree Oil, Argan Oil, Jojoba Oil, Fragrance (Body Safe)
How is it different?
Toxin-Free Ingredients, Non-Animal Tested, Handmade By...Hands, Ethically Sourced.
The big difference comes down to ingredients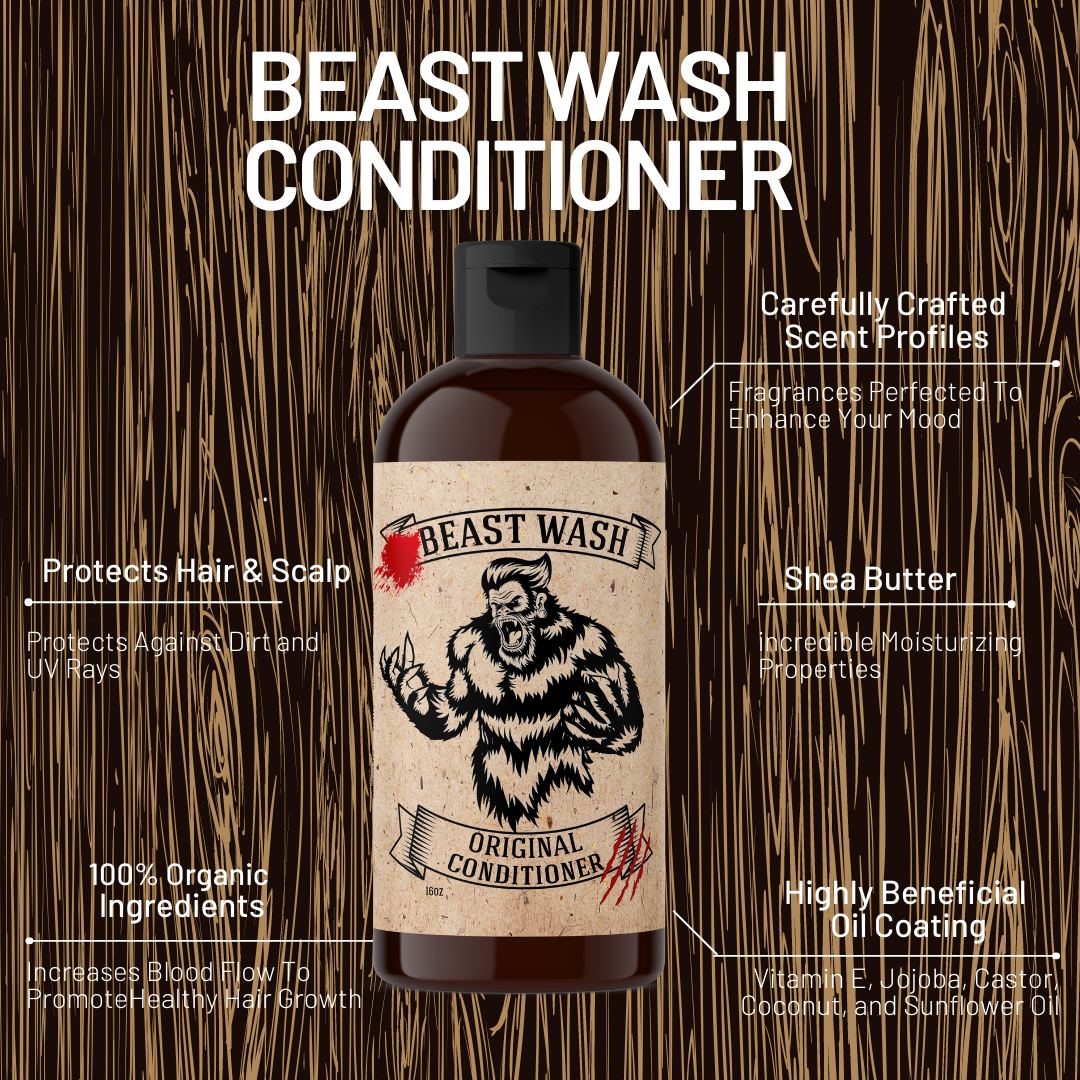 Purified Water
Sunflower Oil
Jojoba Oil
Shea Butter
Olive Oil
Other Ingredients
Coconut Oil, Aloe Leaf Juice Powder, Citric Acid, Vitamin E, Castor Oil, Betaine, Coco Glucoside, Fragrance (Body Safe)
How to use
Pop the top, dispense a metric slickton onto your palm, lather up, rinse off. Prepare to fight off everyone you encounter!
">