Nick Koumalatsos' Favorite Things
There are few things in this world that we can control. Fortunately, how we look and how we smell are one of them. Take a journey with me and get a glimpse of how I see the world.
POMADES
My favorite scents are Rugged and Omega. For a shiny lighter hold go with Oil Based and Formula 49 for a strong harder hold.
HAIR & BODY
Rugged and Omega are my go to scents but Paradise in the summer is perfect. Also, I use the Beard Wash as a post BJJ wash.
SHAVE & BEARD
I use beard oil post shower then I'll use Johnny Zzz post shower before bed. Shave soap is to clean up the neck and cheek line.
GEAR
These are honestly some of my Johnny Slicks daily wear.
Who is Nick Koumalatsos?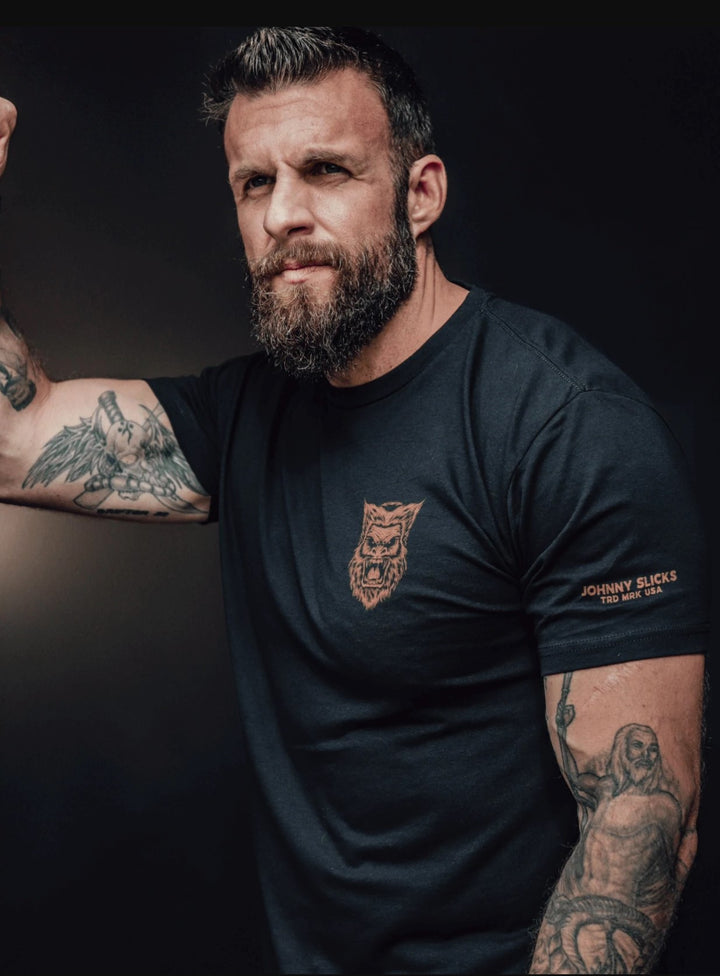 Nick served 12 years in The United States Marine Corps as a Marine Raider and Recon Marine serving in Iraq, Afghanistan, Turkey, and all over SW Asia.
Since his time in service he has worked with non for profits to create a network and systems to ensure our nation's veterans were successful when leaving service.
He also became a serial entrepreneur building selling businesses for the last 10 years. Current he is the CEO of the fastest-growing organic men's grooming company Johnny Slicks and is the CEO of The Agoge and transformational program helping fathers, husbands, and businessmen become the very best versions of themselves. He and his wife Alison also host The Harbor Site Podcast.
"My favorite product is Rugged Formula 49 Clay Pomade as well as the entire Omega Black Label Line. Nothing better than an organic product made by Americans 🇺🇸 right here in our community." - Nick Koumalatsos
Ready to look and smell like a rugged Marine Corps vet? Make sure you take a look at Nick Koumalatsos' favorite products above and give a few a try.