Been experimenting with a bunch of different oils and I can't say how amazing it is to know exactly what you're putting in your beard. It feels amazing and the smell is just as amazing. The smell stays with you all day and keeps your beard moisturized. -Gabriel U.
Smells amazing. Got rid of the beard itch. Ended up buying the paradise scent as well. -Jamar T.
This is the only beard oil I'll ever use. My mother-in-law bought Johnny Slick's beard oil last year for my birthday and did not use it for months. I used it on a special occasion to test and not only did my beard look and feel great, my wife loved the smell and look. It's now the only beard oil I will use. I never used beard oils before, now I don't clean up without using Johnny Slicks beard oil! -Eric G.
Our Organic Beard Oil uses an all-natural blend of ingredients to repair your hair and promote healthy beard growth. It also works in other places where hair grows! Stay Slick.
We only use Organic ingredients:
Beeswax, Coconut Oil, Tea Tree Oil, Argan Oil, Jojoba Oil, Fragrance (Body Safe)
How is it different?
This Beard Oil will cure that God-awful beard itch, promote healthy hair growth, soften your man mane, and help with any type of dry skin.
The big difference is ingredients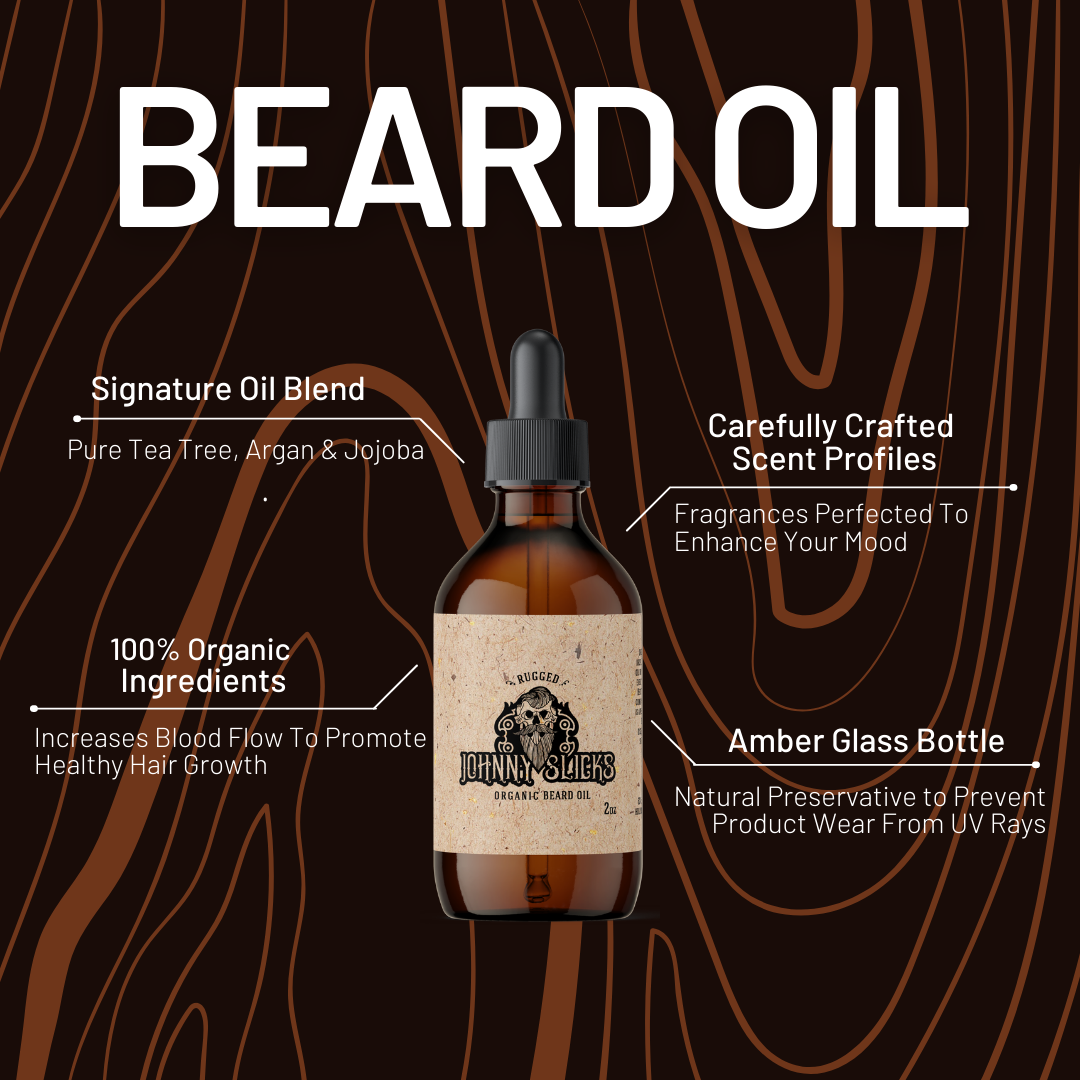 Tea Tree Oil
Jojoba oil
Brazilian Nut Oil
Sweet Almond Oil
Other Ingredients
Argan Oil, Coconut Oil, Fragrance (Body Safe)
How to use
Depending on the length of beard, use droplet to dispense oil onto palm and rub evenly in the beard. Best styled with a comb after beard oil is applied.
">