Absolutely the best beard oil out on the market, smells solid, leaves the skin perfect under the beard. Totally soft, boom!! -Levi B.
The scent is amazing! Nice healthy shine. A half a pump is plenty. -Micah B.
I've use many oils, and this has to be one of the best I've tried. Being a boat captain, the wind and the salt are ruthless on a beard. This oil freshens it up and keeps it from being a complete sun stained dried up mess. If you want a healthy beard and steady supply, GET THE BENJAMIN. -Capt M.
The Benjamin is the same itch-free, moisturizing, and organic beard oil you already know and love. But for a whopping 8oz., you just can't beat the price. Oh, and it looks cool too.
We only use Organic ingredients:
Beeswax, Coconut Oil, Tea Tree Oil, Argan Oil, Jojoba Oil, Fragrance (Body Safe)
How is this different?
This is for the true beard bearers! This bottle is glass and comes with a hand pump for quick and easy application.
The big difference comes down to the ingredients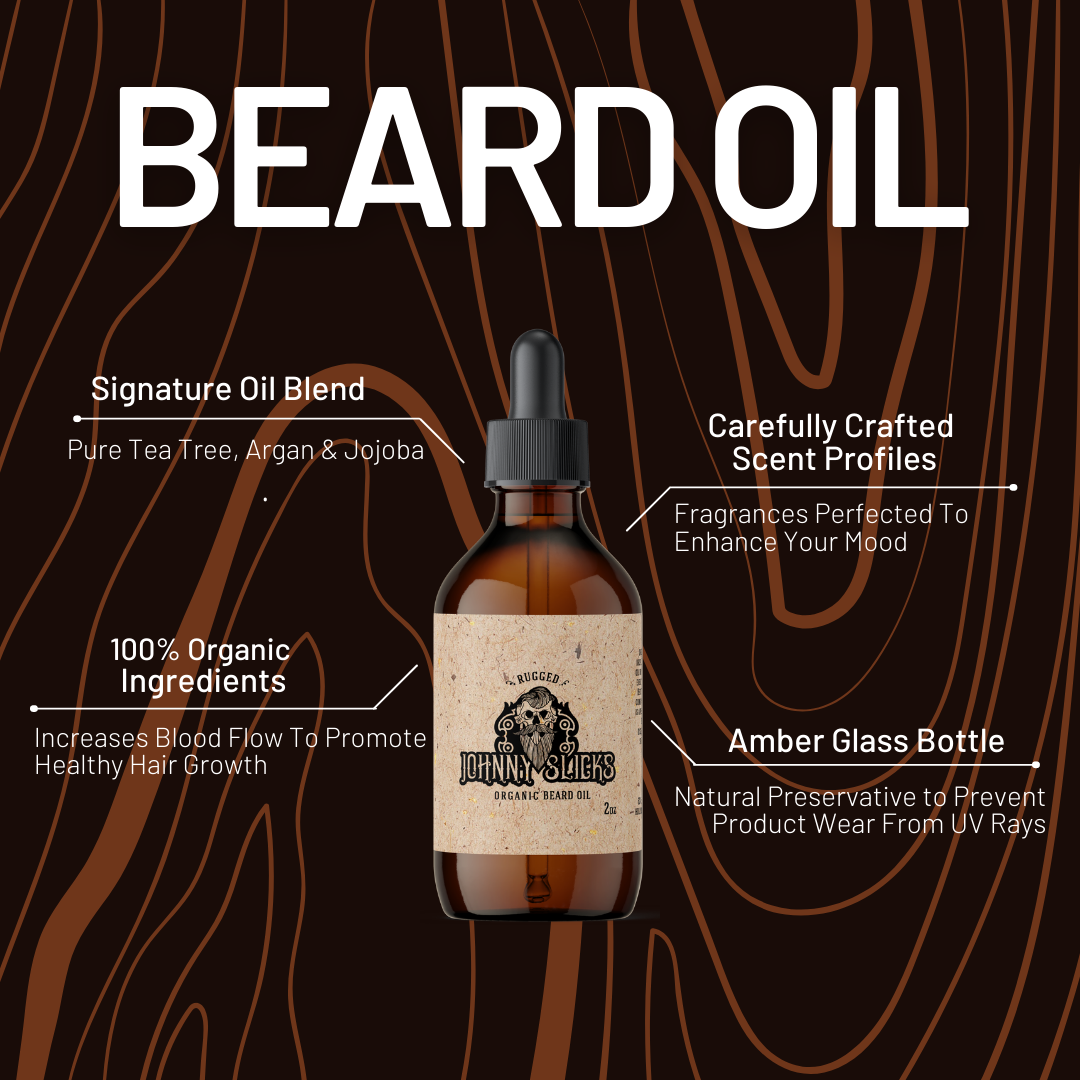 Tea Tree Oil
Argan Oil
Jojoba Oil
Brazilian Nut Oil
Sweet Almond Oil
Other Ingredients
Coconut Oil, Fragrance (Body Safe)
How to use
Depending on the length of beard, use droplet to dispense oil onto palm and rub evenly in the beard. Best styled with a comb after beard oil is applied.
">