Just got my Omega beard oil and love the fragrance. My beard and is shiny and the wife LOVES the smell. -Josh
The smell is remarkable and it makes my beard feel so good. Black label is a must have! -Julian P.
This scent is just absolutely insanely good. Unlike other oils that leave your beard wet and greasy, this oil gets deep into the skin and works instantly to keep your face and hair healthy and you can FEEL IT. -Jordan P.
Omega Beard Oil uses the signature oil blend, but with the luxury and class of the Omega fragrance. With this iconic formula, you can manage dry skin, beard itch, and hair growth with ease.
We only use Organic ingredients:
Beeswax, Coconut Oil, Tea Tree Oil, Argan Oil, Jojoba Oil, Fragrance (Body Safe)
How is it different?
This Beard Oil will cure that God-awful beard itch, promote healthy hair growth, soften your man mane, and help with any type of dry skin.
The big difference is ingredients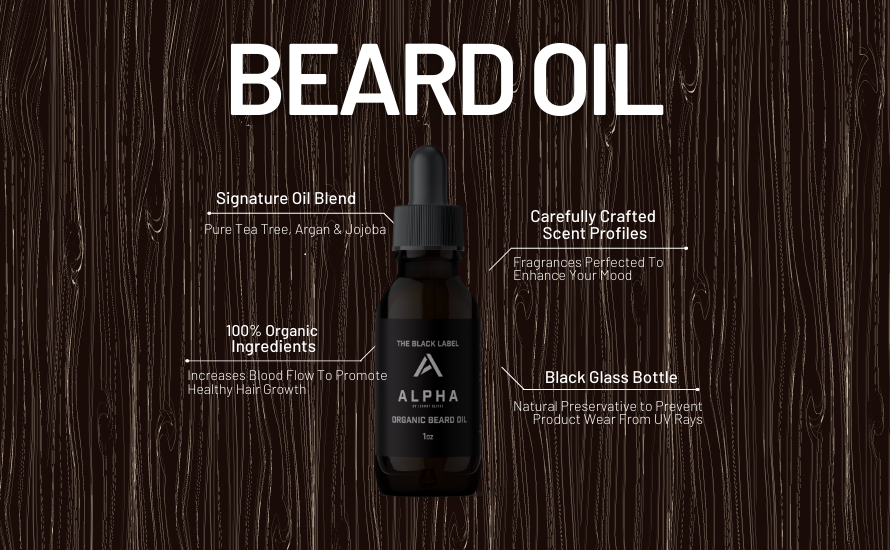 Tea Tree Oil
Argan Oil
Jojoba oil
Brazilian Nut Oil
Sweet Almond Oil
Other Ingredients
Coconut Oil, Fragrance (Body Safe)
How to use
Depending on the length of beard, use droplet to dispense oil onto palm and rub evenly in the beard. Best styled with a comb after beard oil is applied.
">