I absolutely love the formula 49 you barely need to use any and it will cover your whole head and it will hold all day a nice matte finish keeping that natural look i love it will absolutely buy again. - Travis J.
Love the styles my hair can hold thanks to this pomade. Highly recommend it for a low shine/matte image. - Adam R.
Honestly love this pomade! I have really thick hair and finding jell to hold it is nearly impossible until I got Johnny slicks! I don't have any hair coming loose or falling out. I'm in the army and go to the field for days or weeks and all I have to do is wet my hair a little and it's back to looking normal! Highly recommend! -Felipe
We only use Organic ingredients:
Beeswax, Coconut Oil, Tea Tree Oil, Argan Oil, Jojoba Oil, Fragrance (Body Safe)
How is it different?
The first-ever Organic Clay Pomade made by US Marines!
The big difference comes down to ingredients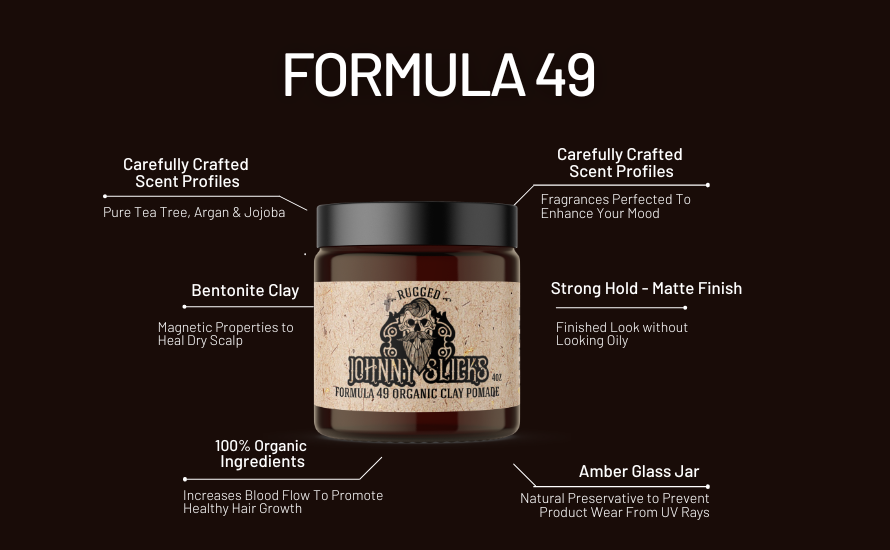 Beeswax
Coconut Oil
Purified Water
Castor Oil
Other Ingredients
Bentonite Clay, Fragrance (Body Safe)
How to use
Rub the desired amount between your palms, spread evenly on dry hair. Style with comb or fingers.
How it styles
This clay based pomade will provide a strong hold with a matte finished look.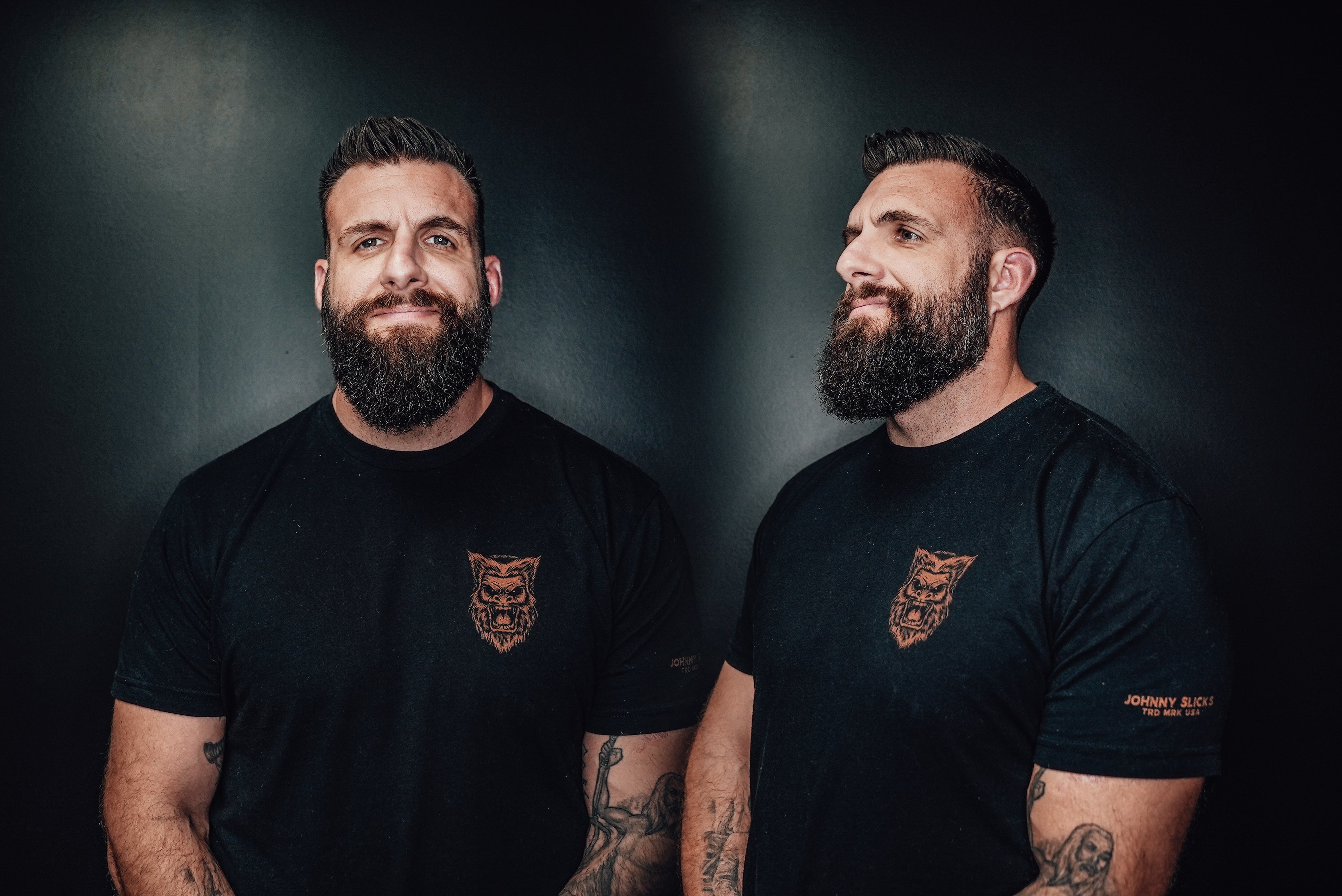 ">